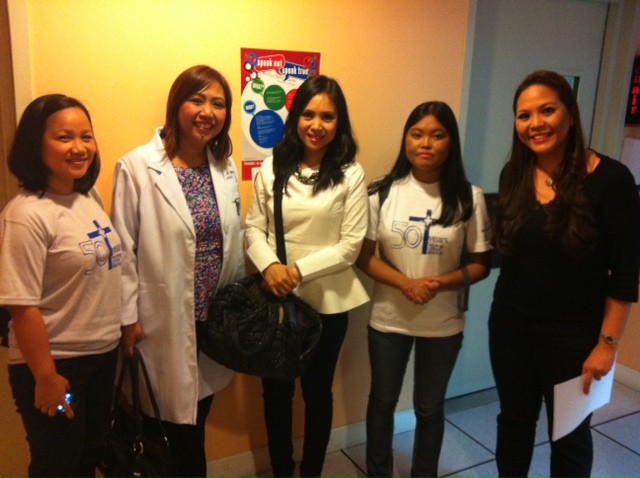 PLM broke ground once more in its advocacy to reduce the stigma of leprosy.
We did a 'first' when we  appeared live on air and on TV in DZMM Teleradyo's
Magandang Gabi, Doc  (Feb. 7, 2013) with a treated leprosy patient and PLM
scholar, Dazelle Ann Coucher. Daz was hailed by the hosts, Nina Corpuz and
Dr Luisa Puyat, as a heroine amongst leprosy patients for having the courage
to appear in the show to tell her story.
Daz is indeed very courageous and so empowered through the support and
encouragement of PLM and the Hansen's Club. She agreed to appear on the show
despite the fact that she was having a mild lepra reaction ( ENL) and was
also nervous. This did not show at all during the show and she was praised
for her confident and pleasant aura.
We hope that our key messages about leprosy will be remembered by the
listeners and that many more will be compassionate rather than fearful
towards leprosy affected persons.
-Belen Dofitas, M.D
President, Philippine Leprosy Mission