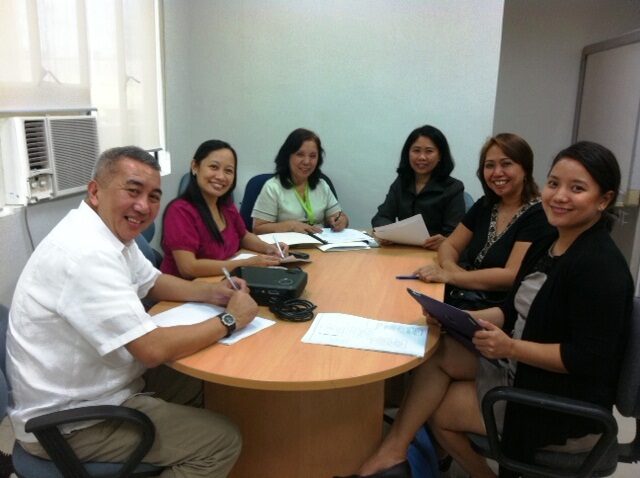 Dr. Belen Dofitas (PLM President) and Marisa Cambel (PLM Program Director) attended the DOH-National Leprosy Control Program Stakeholders' meeting lead by Dr. Francesca Gajete (NLCP Program Manager) and Novartis Foundation consultants.
In the 1960s, PLM shifted its directions and policies from the traditional "dole-out" to activities in conjunction with current medical practice. Thus began PLM's partnership with the Department of Health in the following areas: Treatment and After-Care of patients, e.g. Prevention of Impairments and Disabilities (POID); Physical Rehabilitation; Training of Health Workers; Information Dissemination; Policy Direction; and Monitoring and Evaluation of National Leprosy Control Program activities.
With the advent of Multi-Drug Therapy (MDT) in the early 1980s, a fast and effective cure was made available to leprosy patients. PLM assisted the then Communicable Disease Control Service of the Department of Health in the training of health workers and implementation of the Pilot Projects for MDT in Ilocos Norte and Cebu. After the successful Pilot Projects, MDT implementation was expanded nationwide and integrated into the general health delivery services of the DOH and Local Government Units (LGUs).
By 1998, with MDT as the main strategy for leprosy control, the National Leprosy Control Program reduced the prevalence of the disease to less than 1 case per 10,000 Filipinos. As the medical aspect of the leprosy problem became manageable by the DOH, PLM expanded its services to include Community Development.