Capability Building and Enhancement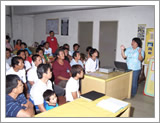 Building across organizations
Providing appropriate skills and technology in order to build and strengthen organizations composed of PWLs and PALs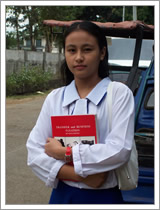 Scholarships for PWLs or their dependents
National Scholarship Program. Educational assistance to PWLs or their dependents Partnering with Churches or Church-based organizations in their spiritual enrichment ministries and community outreach work
Community Advocacy
Supporting community initiatives for awareness-raising and social mobilization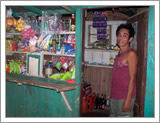 Alternative Livelihood
Augmentation of the family income through small-scale income-generating projects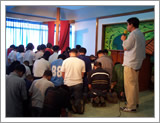 Christian Education and Nurture
Clarification / Formation of moral ethical values.
Donations You Can Make
Through your donations, you can help make a huge difference in the lives of persons affected by leprosy and their families.
Programs
Detection, Treatment and Rehabilitation
Programs help us with detection, treatment and rehabilitation of patients. PLM provides medical assistance to families as well as aid in the advocacy to reduce stigma and discrimination.
Educational Assistance
National Educational Program
PLM helps persons affected by leprosy (PALs) and their direct dependents by providing educational grants for their schooling.
Ways to Send Your Donations
Bank Transfer, Cash or Checks
Please make checks payable to Philippine Leprosy Mission
U.S. Dollar Account:
Bank of Philippine Islands (BPI) –West Triangle Branch
US Dollar Account No. 3054-0158-94
(Swift Code: BOPIPHMM)
Philippine Peso Accounts:
Bank of Philippine Islands (BPI) – West Triangle Branch
Peso Account No. 3053-4518-36
In-kind donations
Room 305, NewGrange Bldg., 32 Timog Avenue, Quezon City.
Monthly Donation to Philippine Leprosy Mission
Monthly Donation to Philippine Leprosy Mission (in US dollars)