PLM celebrates the very first World Neglected Tropical Diseases Day (January 30, 2020)
by : Belen L Dofitas, MD (President, PLM Board of Trustees)
The Philippine Leprosy Mission (PLM), represented by President of the Board, Dr Belen Dofitas, had media engagement activities (interviews and press conference) and short informative videos (infomercials) produced about skin NTDs such as leprosy and yaws. We also used and posted the social media tools provided by the World NTD Day committee in Facebook and Instagram.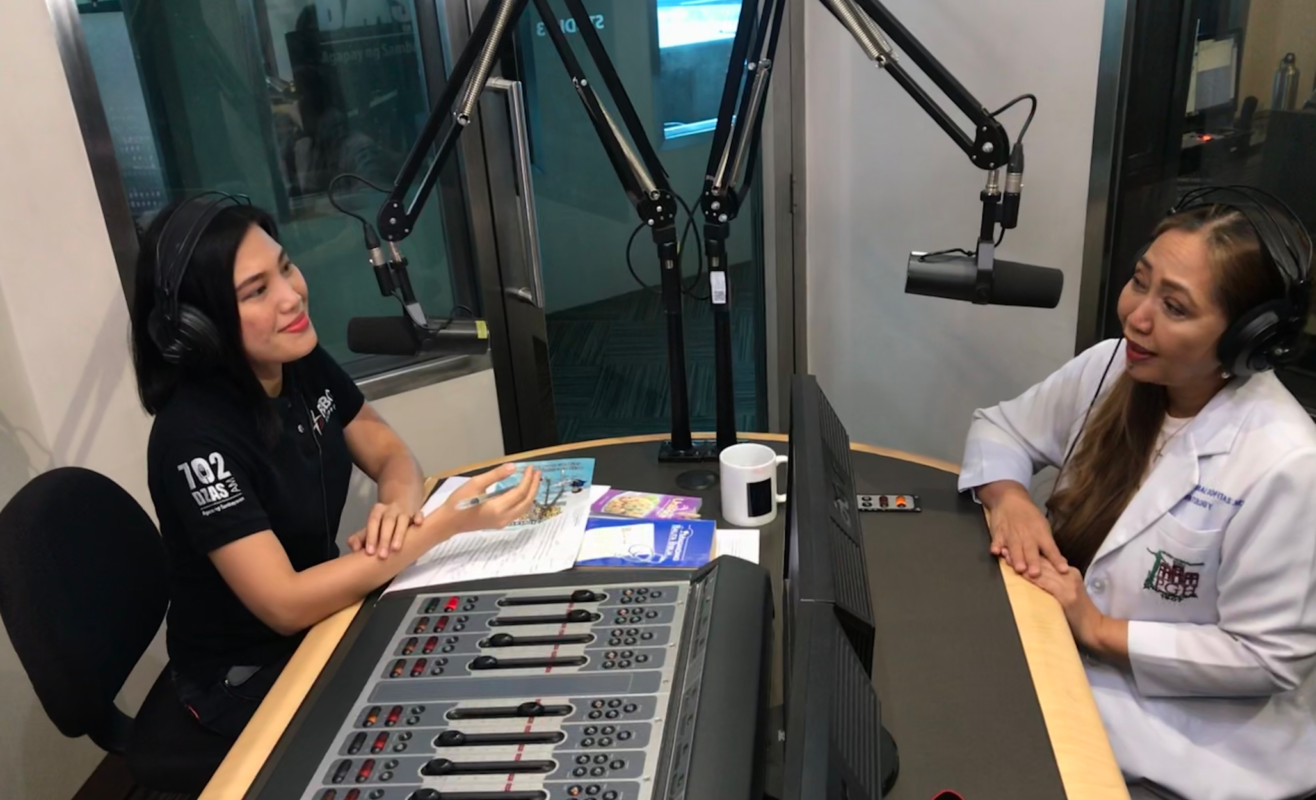 During the week prior to World NTD Day, PLM informed as many media contacts as possible about the first World NTD Day and encouraged them to write articles about any of the Skin NTDs. The media blitz resulted in 4 newspaper articles (print and online), one radio interview with live streaming, and one live streaming show during the press conference, and a brief mention about World NTD Day during the morning news in a major TV station.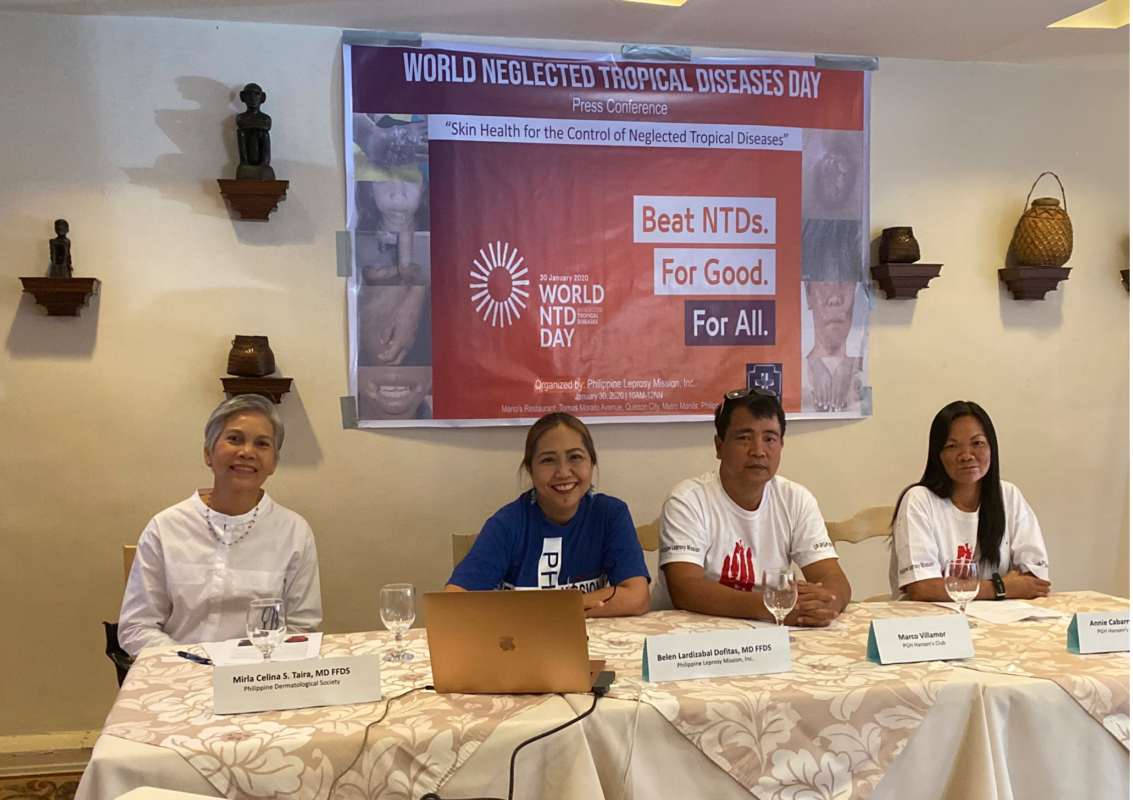 The Press conference was held during World NTD Day, January 30, 2020 with the theme "Skin health for the control of Skin Neglected Tropical Diseases." The event was held in the Mario's Restaurant, Tomas Morato Avenue, Quezon City from 10AM – 1PM.
The topics presented by four panel speakers were: World NTD Day, Skin NTDs of the Philippines, Schistosomiasis early detection through the skin rash, Patient stories of 2 Hansen's Club members, and the launch of the Leprosy Stigma infomercial "Hand in hand with Hansen's". We had 6 guests from the press and social media including a major TV network GMA7. A total of 28 guests and PLM members were present. A handout summarizing the Skin NTDs were given to guests.
The topic of Neglected Tropical Diseases was new to the reporters. For the first time, yaws was presented to the media by Dr Belen Dofitas, a dermatologist who published (also on January 30, 2020) the first reported Filipino cases since the 1970s. Since yaws is virtually a forgotten disease in the Philippines, the reporters were quite curious about it and put this news on the front page of a major newspaper. The skin rash of schistosomiasis as a warning sign was presented by Dr Mirla Taira, also a dermatologist who hails from an endemic area. Two Hansen's Club members, Marco Villamor and Annie Cabarrubias, shared their stories of struggle and triumph over leprosy, providing a patient's perspective to this stigmatizing disease.
Three informative short videos were created:
1. "Hand in hand with Hansen's" – a touching and uplifting short video overcoming leprosy stigma and discrimination as shared by 4 members of the Philippine General Hospital Hansen's Club. This has been posted in Facebook, Viber groups, Twitter, among others.
2. "Yaws: the forgotten disease" – Filipino health care providers do not even know what yaws is. We tapped Dr. Elizabeth Samama, a provincial health officer of Maguindanao province, to share her knowledge and experiences with yaws which she first encountered in the '80s.
3. "Yaws: the forgotten disease" is a Powerpoint show in Filipino based on the WHO Yaws Recognition Booklet for Communities.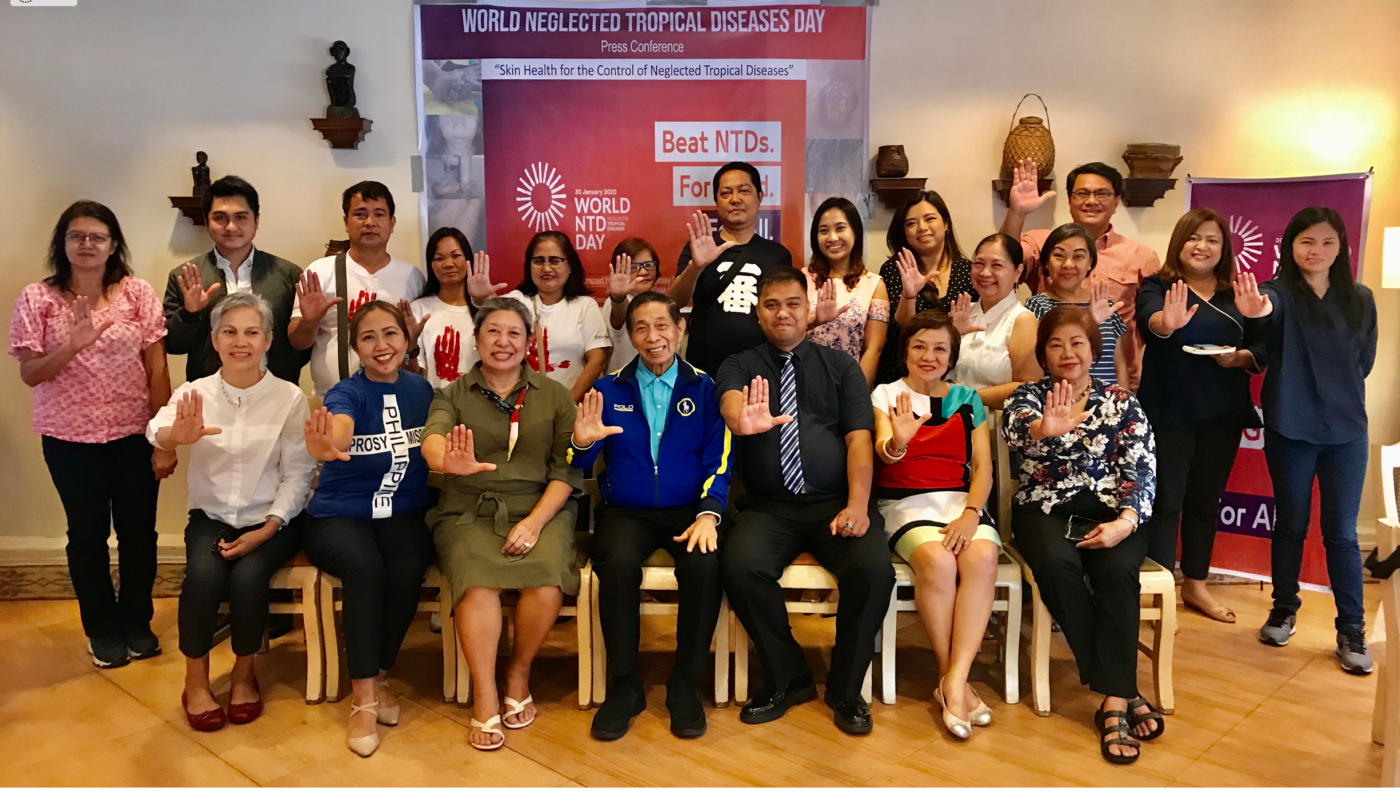 The Skin NTDs infomercial is coming up!